DOTS SANDAL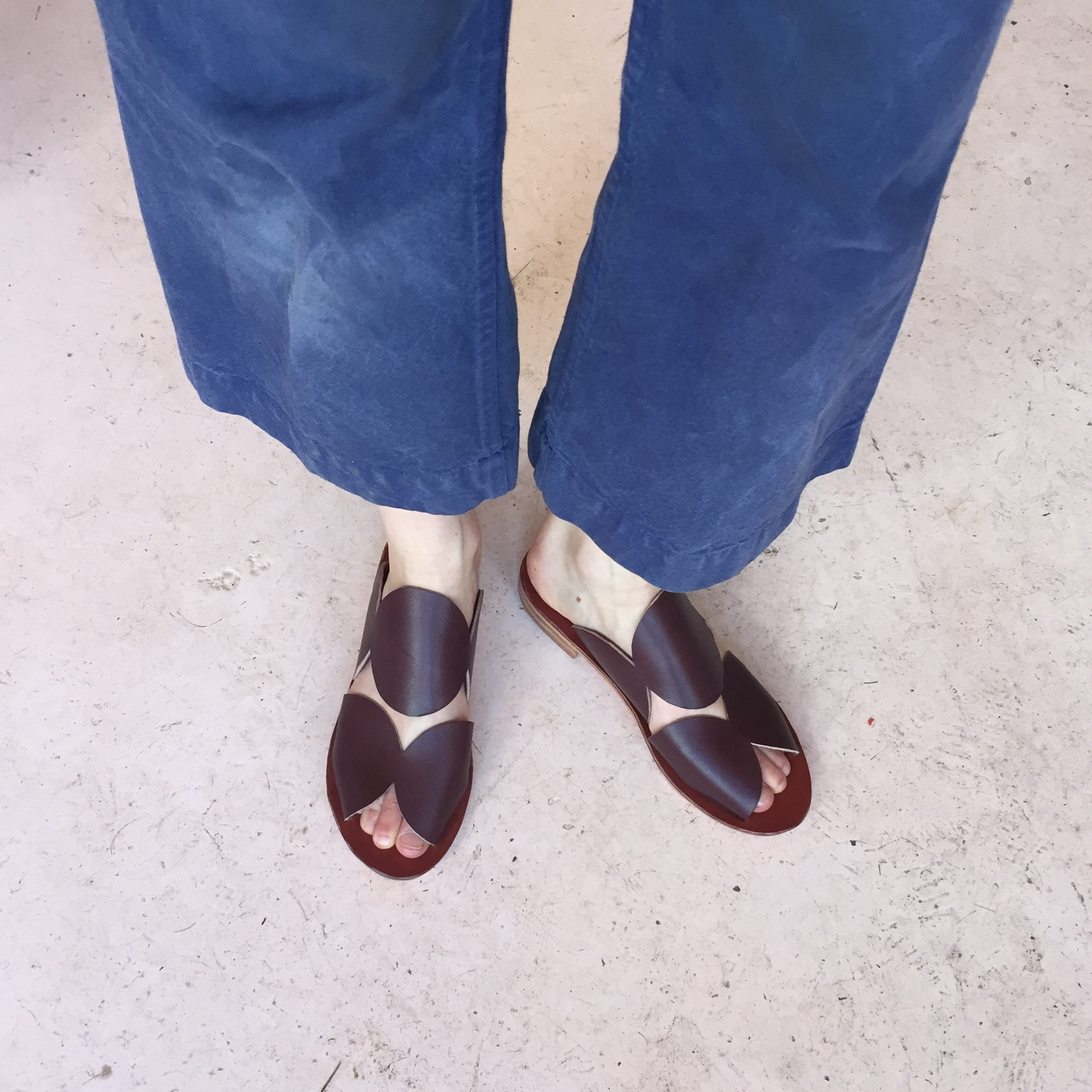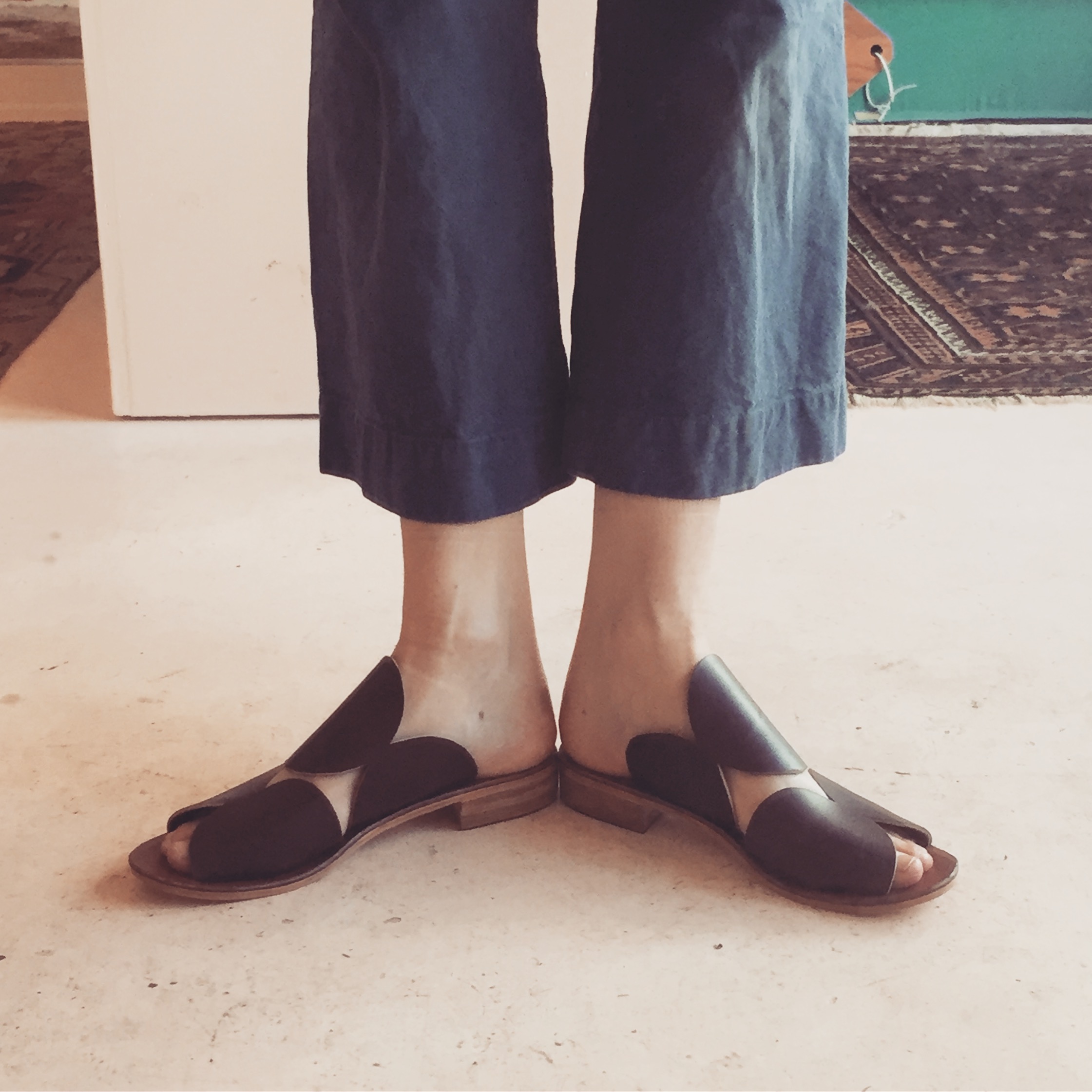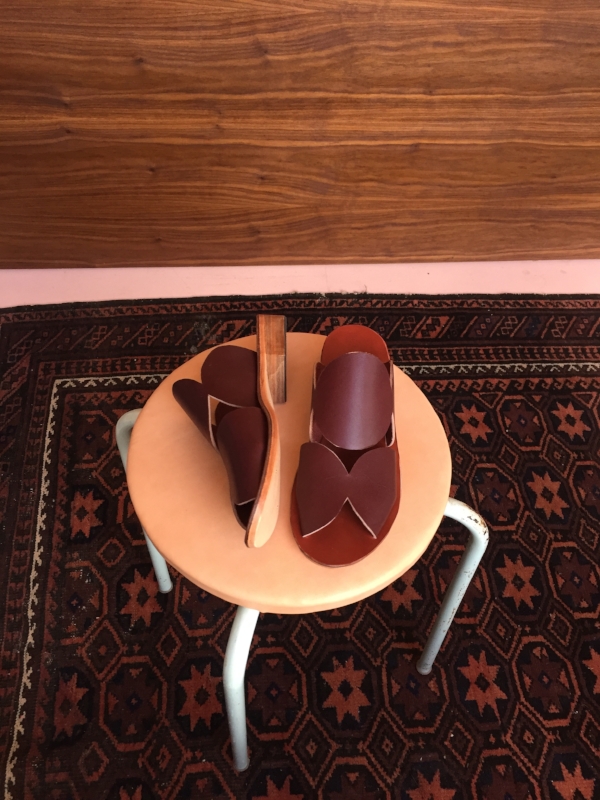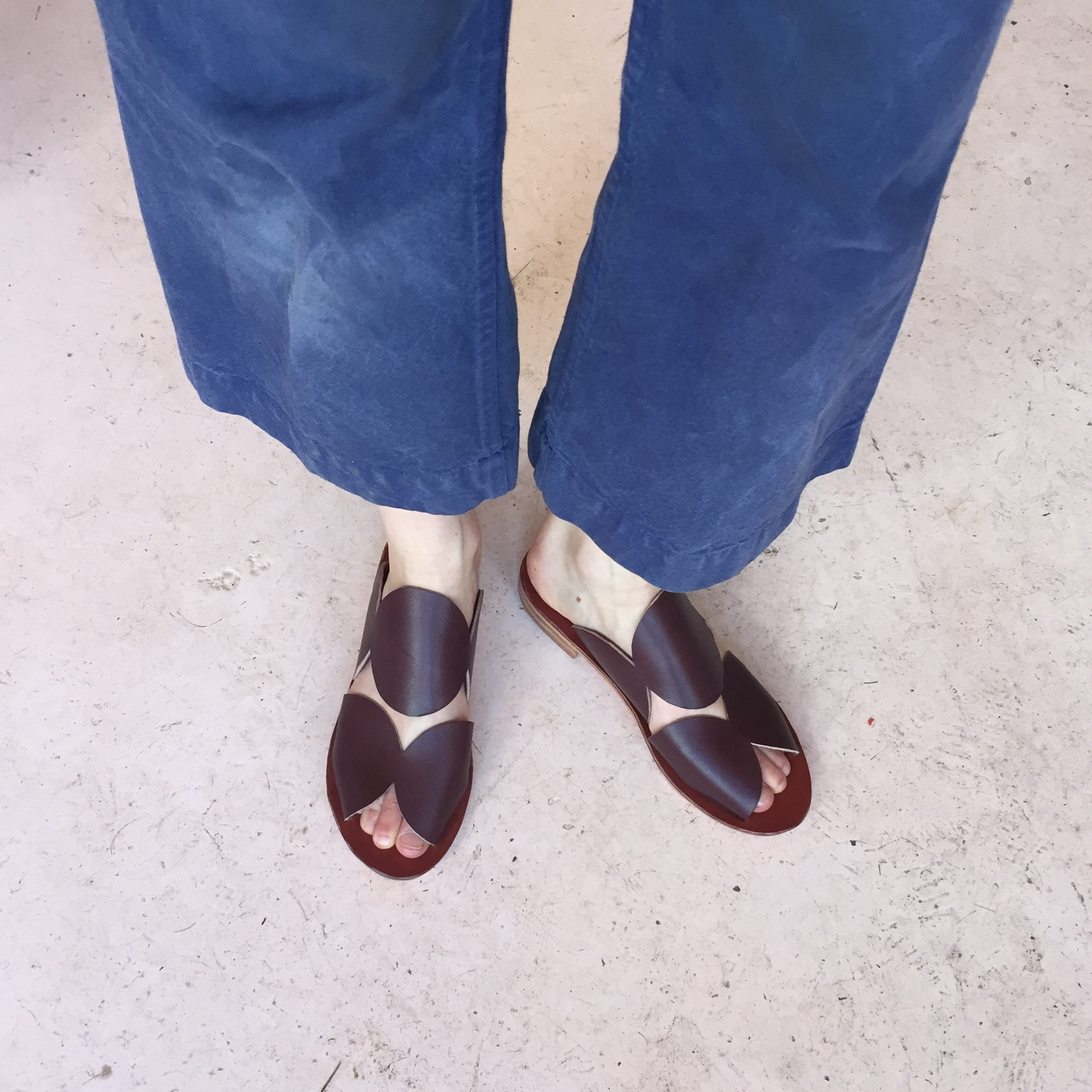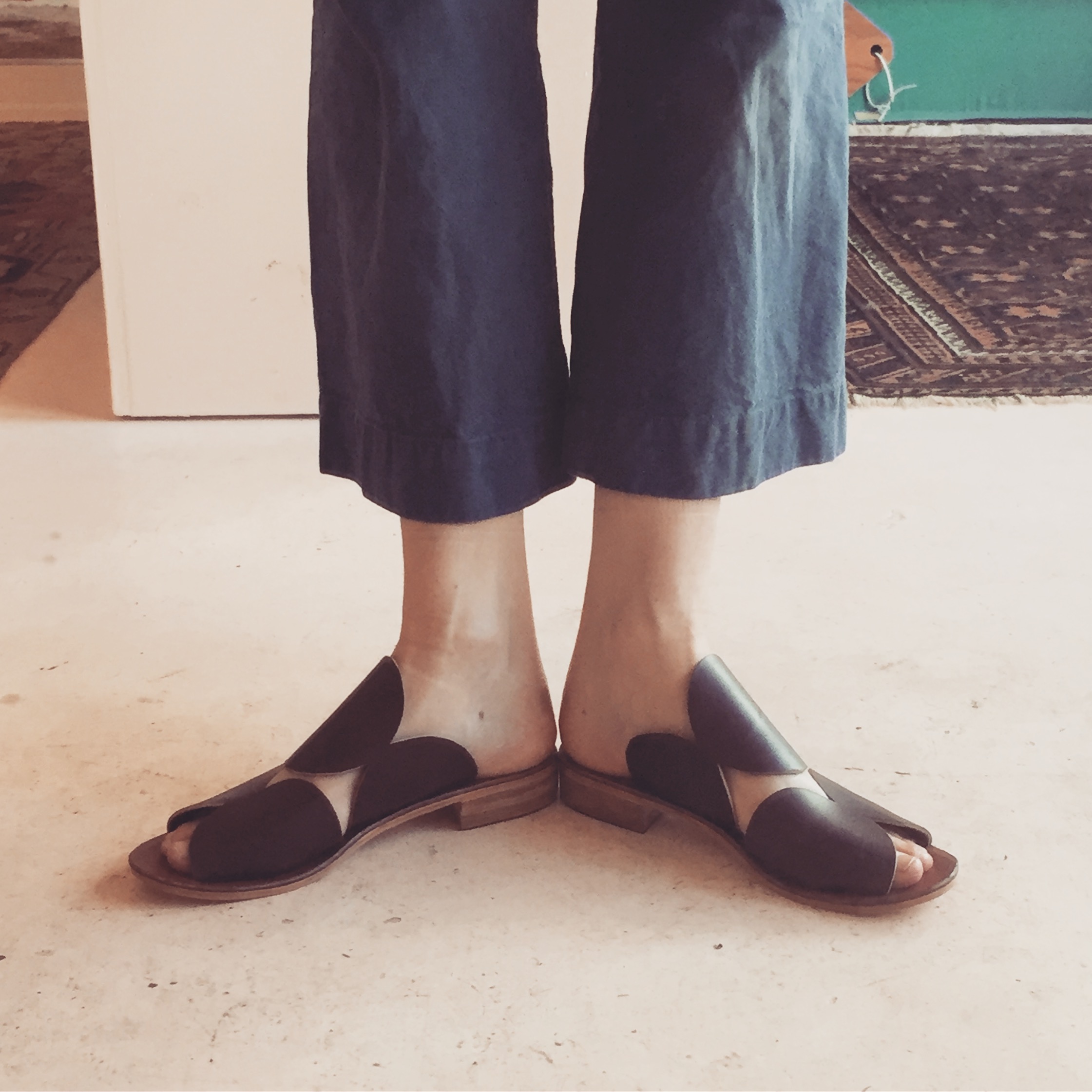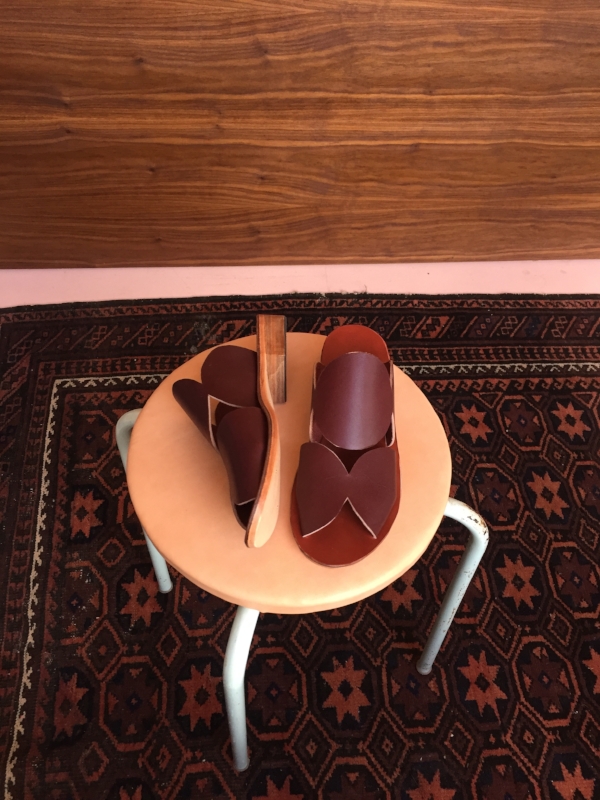 sold out
DOTS SANDAL
An easy slide-on sandal made of 5 large circles! Flattering because the 2 circles at the toe make a bow-shape )( heel is a shy inch high but i can make slightly smaller or higher. Comes in redwood color (pictured), or natural, or a black/brown (also pictured).
A pop-up window will ask you for you shoe size and heel height..!
Takes 4- 6 weeks to make & ship.